Drachim (Gap year)
Drachim is truly an adventure unlike any other, where you will learn about Israel, engage with interesting places and people and learn a lot about yourself too.
It may be the longest time you have been away from home before, and we make sure that while you are experiencing new things and encountering some challenges along the way, you are always supported and will come back a much more grown up and engaged person.
We think that Drachim is the best way to start life after school as a member of Noam,
Drachim lasts for about 5 months, and aims to show you different sides of Israel, introduce you to different youth movements, meet people from all sorts of backgrounds (including Noam members from around the world!) and undergo your own personal development by living out Noam's ideology.
If you have just finished school and you are taking a year out, Drachim is perfect for you.
---
---
---
---
Drachim (Gap Year) Information Evening
---
Monday 14th September
Start Time: 6pm
We would love you to join us at the Noam Office for a chance to hear all about Noam's Gap Year Programme – Drachim. This is an amazing opportunity for anyone interested in Noam's gap year programme 'Drachim' (2024) to come and find out more about what the programme will look like and ask any questions you may have.
---
---
---
---
Sample tochnit:
---
Orientation weekend
Volunteering with BINA

We will be joining BINA: 'the Jewish movement for social change' in South Tel Aviv for the first half of the the programme. Participants will be volunteering with refugee communities in placements such as clinics, urban agriculture, and kindergartens.
They will be living independently in Tel Aviv, and spending time with volunteers from America, South Africa, and Australia. This programme will also involve ulpan and taking part in different interesting sessions run by BINA in Jewish learning.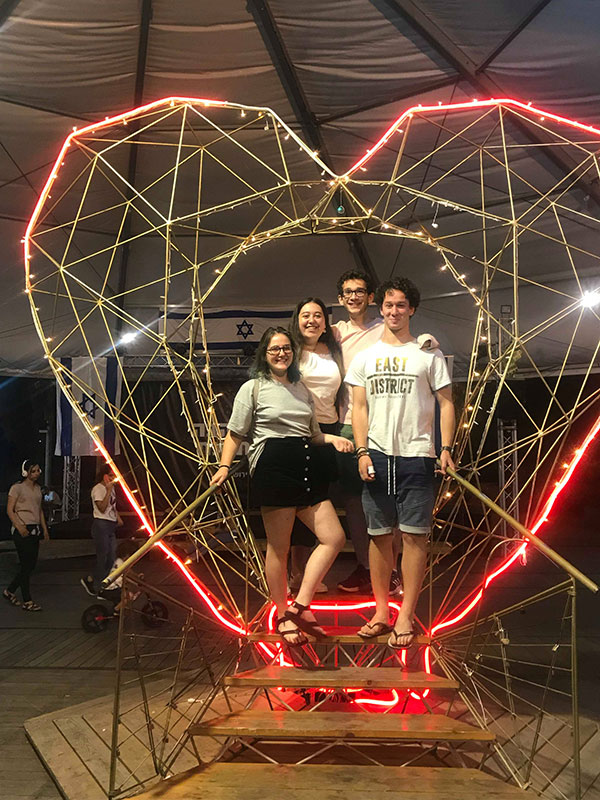 During this time time Drachimnikim will be able to get to know Tel Aviv, spend free time at the beaches and exploring some of the best food Israel has to offer. Free weekends offer time to explore the rest of the country which is very accessible form central train stations.
Hiking experience week
March 8th – June 11th: Machon lemadrichim Jerusalem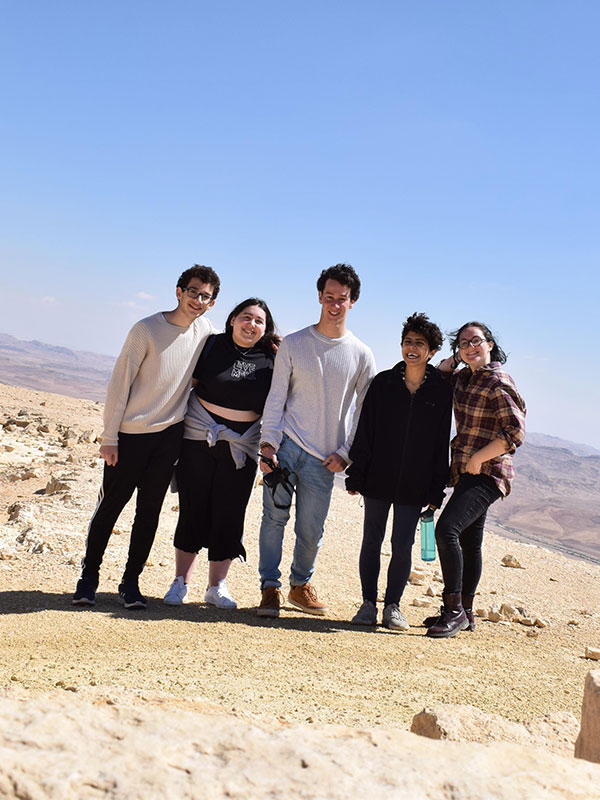 The Machon is an immersive educational programme based on a campus in Jerusalem.You will be part of the programme and living with gap year participants from various global Jewish youth movements. There are a wide range of classes, including Israeli politics, Jewish history, leadership, and Hebrew. One and a half days per week are 'Movement Time', where you meet with your Israeli Madrich/a, go on trips and meet speakers who are particularly relevant to Noam such as Women of the Wall. Many trips and group weekends are built into the programme, with some free weekends for any visits or travel that you want.
The Machon is an incredible learning environment, as well as having classes with expert teachers, you are meeting engaged young people from around the world which allows you to develop and challenge your own ideas.
---
June 12th – 14th: Sikkum weekend
June 15th: Option to stay on and join Kelim
---
If you have any further questions or would like any additional information, please contact Miki or Annabel or give us a call!